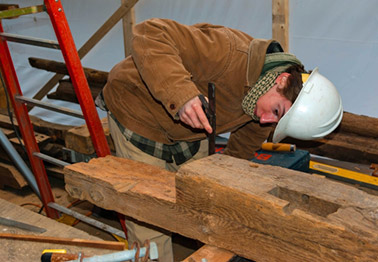 Foster Planing Mill began life as F.D. Butzer Planing Mill in 1922, manufacturing wood molding for home interiors, windows, picture frames and Venetian blinds. John Stanley, father of current owner Bob Stanley, purchased the company in 1963 from one of the original partners. Bob Stanley attributes the firm's 75 years of success to an old-fashioned formula: loyal employees, high-quality products and good customer service. He was interviewed by freelance writer Karen E. Klein.
Long-term relationships are important at every level in this company. We have customers who have been purchasing from us for decades, some going back to the '40s and '50s. We are still buying from some of the same suppliers we were buying from in the '50s. I find it is much easier to maintain good, long-term business relationships than it is to constantly build new ones.
We produce a very high-quality product, and many of our customers could probably get it cheaper somewhere else. But they know they can trust our quality and, since many of them make museum-quality picture frames, they don't want to take a chance somewhere else. That's why I know I have to not only get lumber in here, but I have to get the type of lumber that is going to work for our products and satisfy our customers.
That's where the long-term relationships come in. Our suppliers know what we need and they can provide it to us. It is the same with our customers. They have been buying from us for so long, they know they can count on us.
I hope that when our customers deal with us, they feel like they are dealing with friends. There is a great rapport that develops when you talk to the same people week after week. Some of these people we have never met, but we have developed friendships with them over the phone. It makes our jobs more pleasant, and it makes it very comfortable for our customers to call us.
The lifeblood of our company has always been long-term, loyal employees. The senior employee has been here 17 years, and he is the son-in-law of an employee who worked here more than 40 years. His daughter took a summer job with us last year.
Having great people who dedicate their lives to our company has been wonderful. But we learned the hard way that we have to prepare for the firm to go on when some of those crucial people leave.